This 2.14-acre offering features approximately 462 feet on Contraband Bayou and affords business or food and beverage owners an opportunity to provide a view of the Bayou previously reserved to those with boats.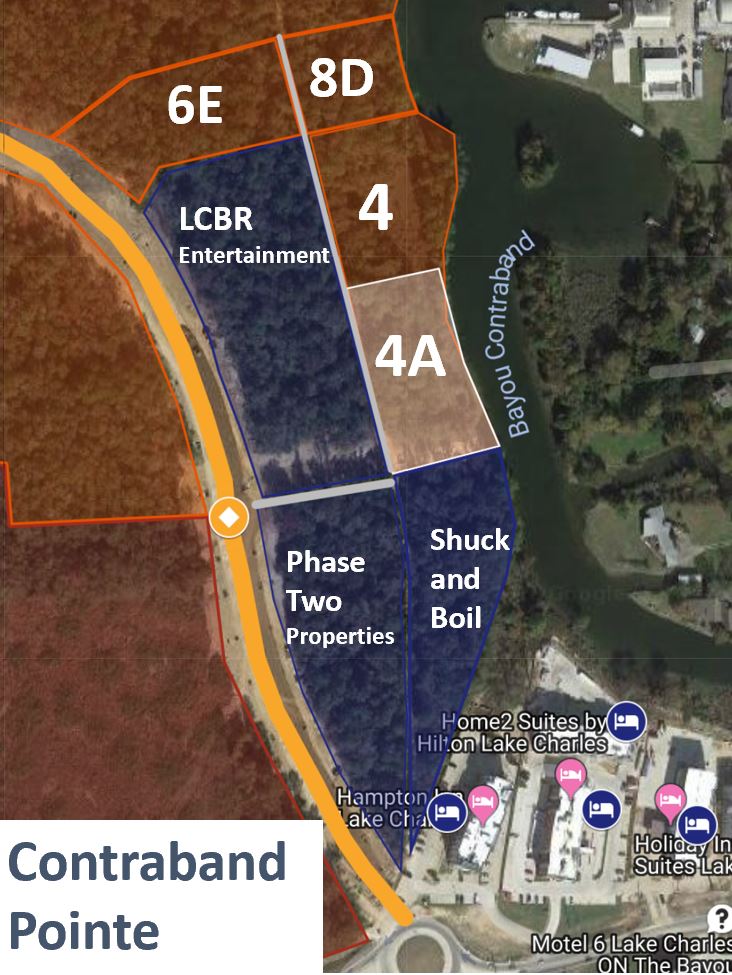 As indicated in the image to the right, Area 4A is to the immediate North of the property recently closed by Shuck and Boil of Lake Charles.
The positive local reaction to the announcement that the Lake Area will soon have a high-caliber restaurant on the water makes this location perfect for other food and beverage operations.
The parcel size presented with 4A should be considered as an example. Inquiries for larger or smaller parcels are welcome as long as the property being sold is contiguous to the property that has been sold and closed.
Buyers are responsible for installing infrastructure, including the N/S road which must be built to city specifications and dedicated to the city.
Another, very viable option is to purchase all of Area 4 which includes 4A. With the purchase of the entire 4.32 acres within Area 4, there is no requirement to build a North/South Road.
Either approach results in a tremendous commercial waterfront opportunity in the heart of Lake Charles. Contraband Bayou offers a significant opportunity for those seeking a location for outdoor dining.
The photo below of Contraband Bayou was taken from the Southern portion of the property and gives an idea of the natural beauty of this location.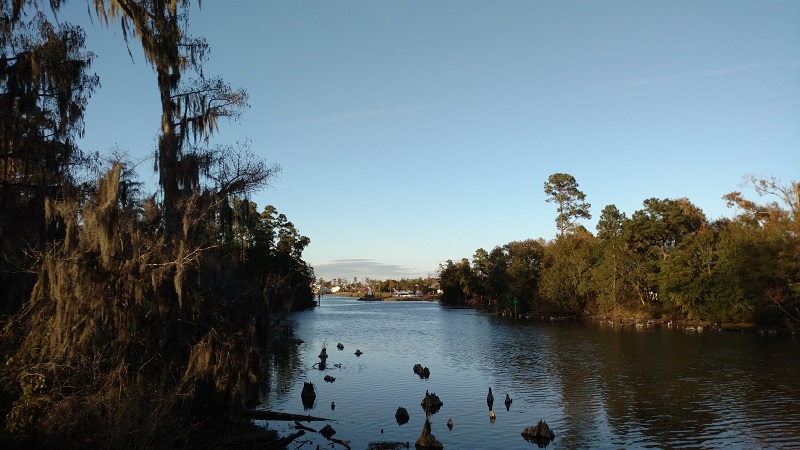 Contraband Parkway Progress as of 4/12/19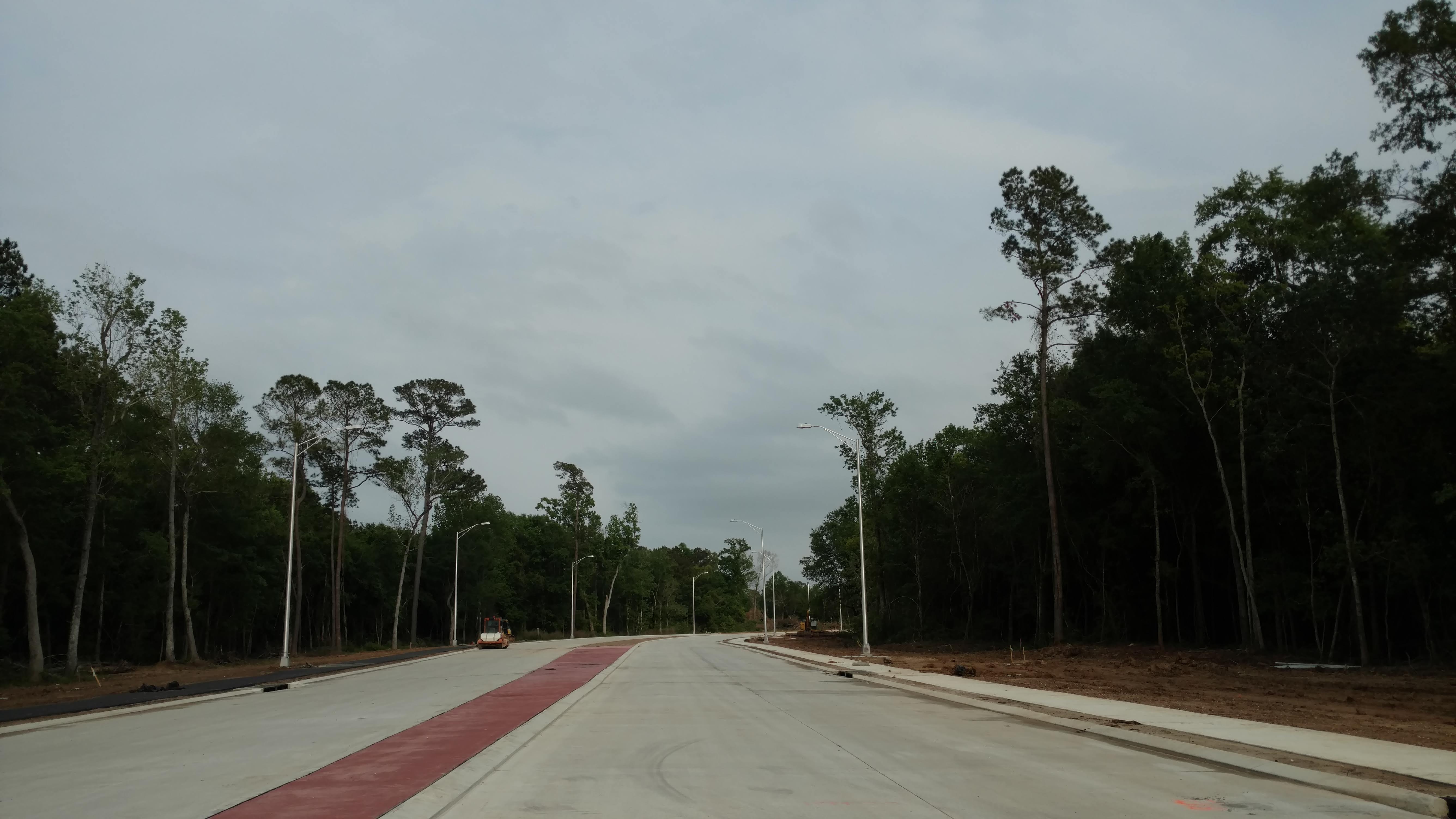 The video below is courtesy of Lowrey Land Management. It was taken on 6/13/19 and shows the progress of Contraband Parkway as well as the clearing underway by Shucks and Rowdys . The wooded property along the Bayou and property along Contraband Parkway is available.