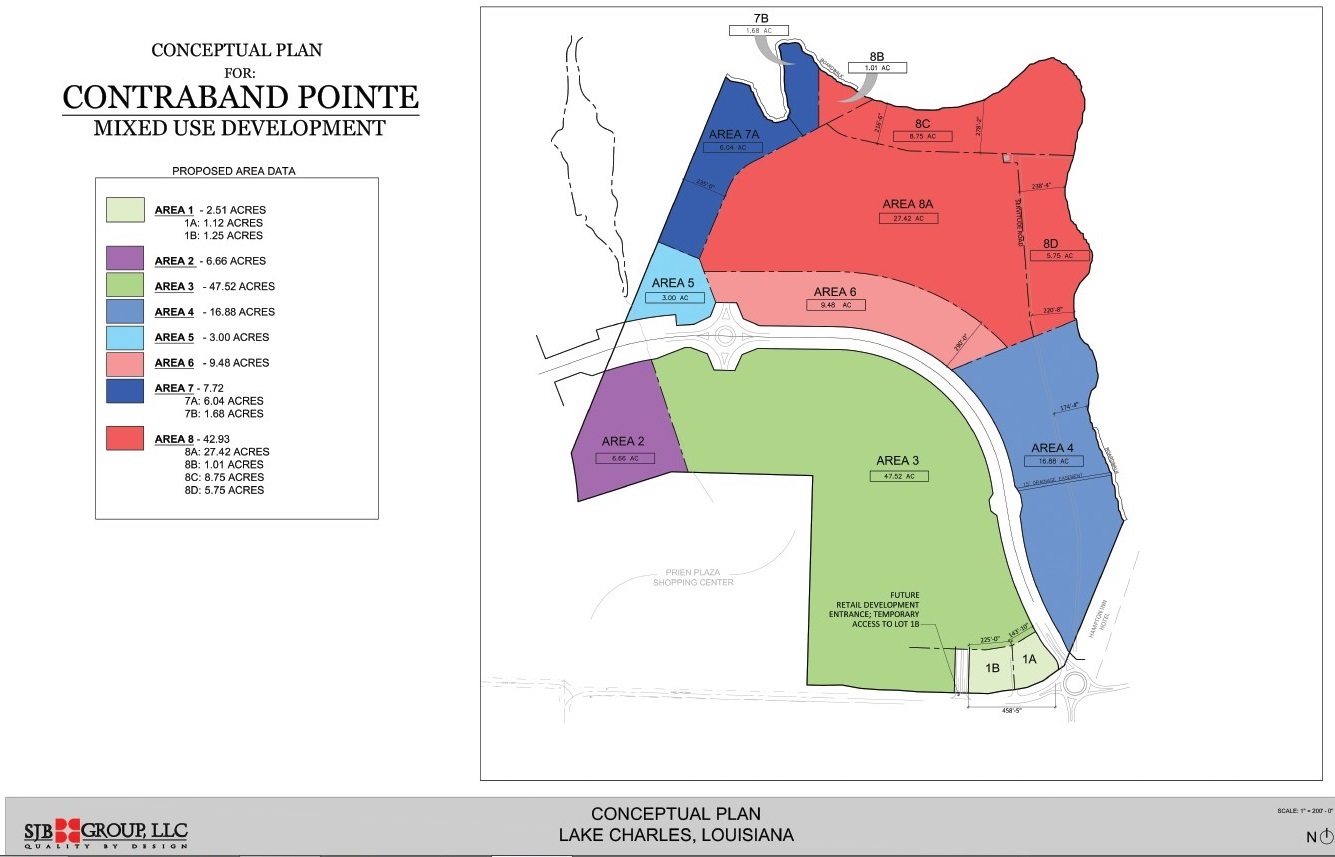 Contraband Pointe is the name of the mixed unit development that encompases 149 acres bordered by W. Prien Lake Road, Contraband Bayou, and Nelson Road, to the East and North of Prien Lake Plaza. Presently, approximately 111 acres remain available.
The name was selected because approximately 5000 feet of the property fronts the historic and beautiful Contraband Bayou.  
This bayou, which runs through Lake Charles to Prien Lake, is so named because the famous Pirate Jean Lafitte was rumored to have buried treasures along its shores.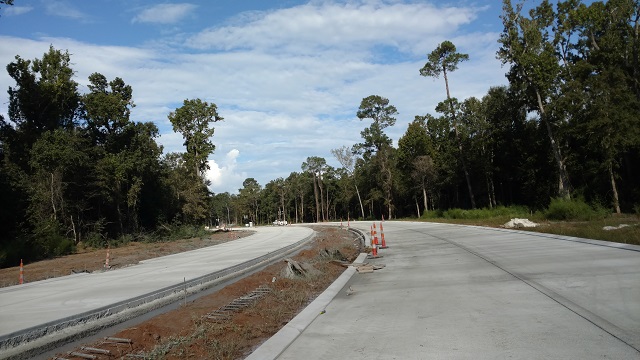 Contraband Parkway will connect Prien Lake Road from the recently completed traffic circle at Holly Hill to Nelson Road.
The owners have donated the land for the road which is now under construction.
Contraband Parkway will be a 4-lane road with a median and sidewalks on both sides. There will be an internal traffic circle, as indicated on this conceptual drawing. This new road will provide a much needed traffic artery in this heavily traveled area.
The photo to the right, taken in September, 2018, was taken facing West toward Nelson Road.
Hard-surfacing of Contraband Parkway began in mid-July.  As of Oct 10, 2018, the completion date was projected to be in January, 2019 with a worst-case completion date of August, 2019.