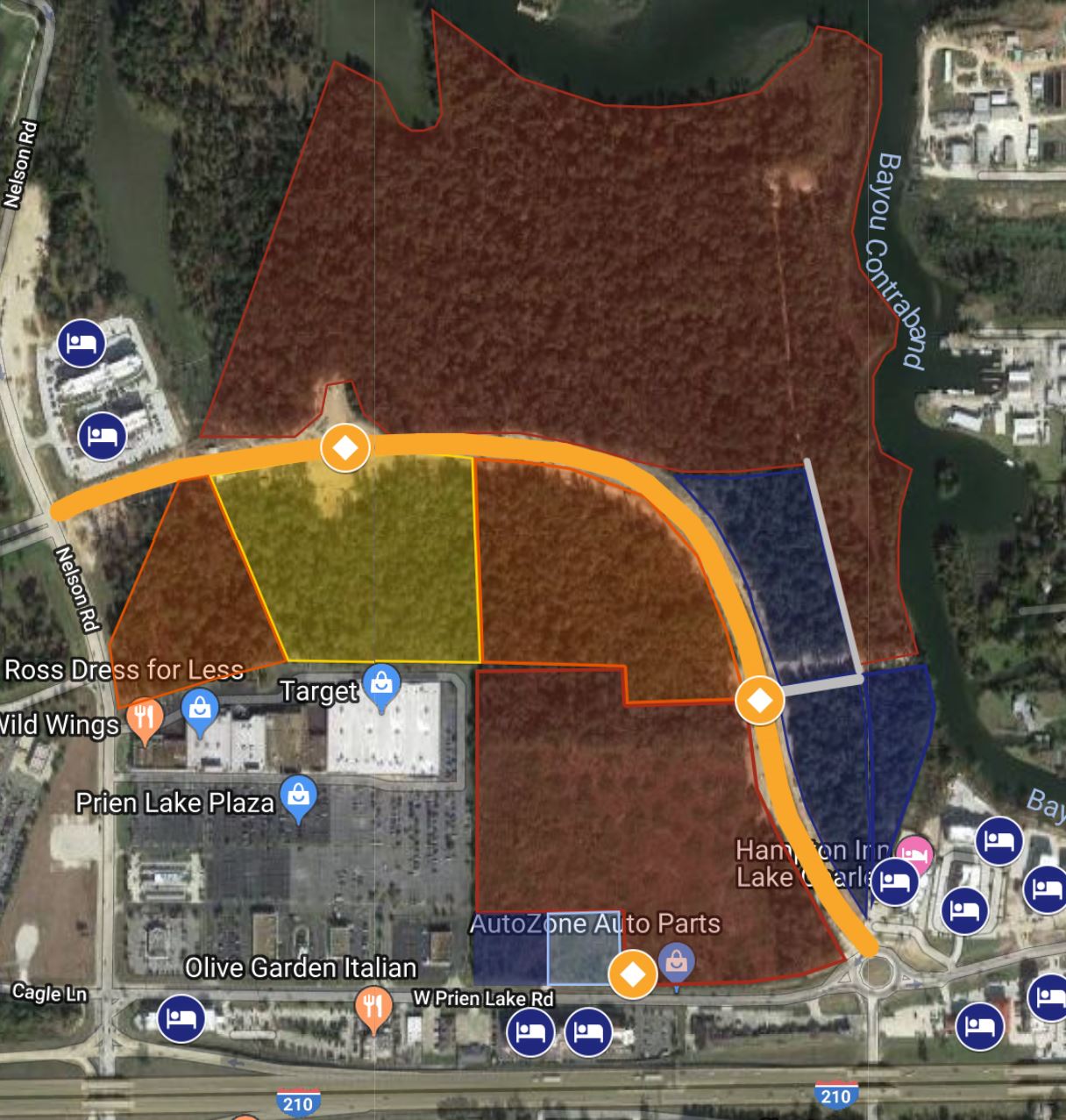 The property highlighted in blue on the image to the right is sold and closed. Property highlighted in yellow indicates "under contract".
Contact Mary Kay Hopkins at 337-439-1079 for details.
Contraband Parkway, the DOTD road connecting W. Prien Lake Road to Nelson Road at L'Auberge Avenue is slated for completion during the 1st 1/4, 2019.
Click here for a Google map updated in December, 2018. It shows closed and pending sales as well as the nearby proximity of 17 hotels (1 is a motel) to Contraband Pointe.
Over 3400 hotel rooms are located within 1.5 mile m/l of the entrance to the main retail section on W. Prien Lake Road.

Over 950 rooms are within 1,800 feet

!
---