Join the excitement! This commercial waterfront in Contraband Pointe is highlighted on the first image and illustrated on the rendering below.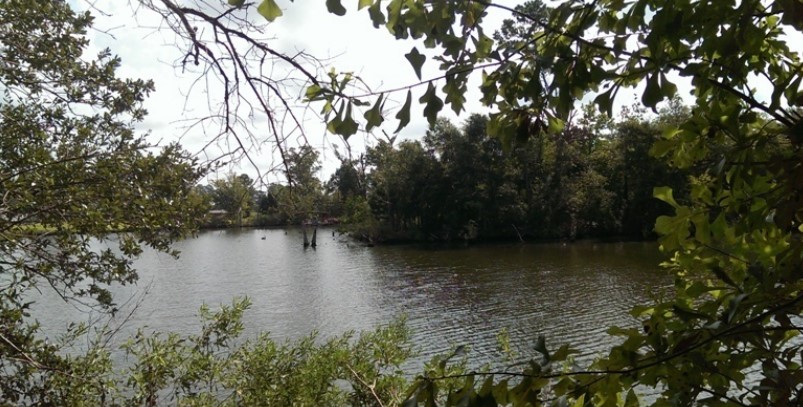 Contraband Pointe is near Golden Nugget and L'Auberge Hotel & Golfing Resorts, retail, medical, & I-210.
This 8 acre+ parcel offers approx 1448 feet along the bayou on the East & North side of Contraband Pointe!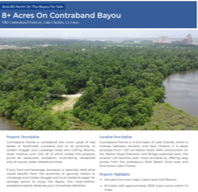 Click on the image to the left or this link for a brochure specific to this waterfront property.
Contraband Parkway, the new 4 lane road connecting W. Prien Lake Road at the Contraband Pointe Traffic Circle to Nelson Rd at L'Auberge Blvd opened on July 19, 2019.
The $8.75/Square Foot price ($3,049,200) is discounted as compared to other waterfront listings within Contraband Pointe due to the requirement that the buyer must build a road to access this property. This price is based on closing 120-180 days of the purchase agreement. If closing occurs in less than 120 days, reduce by $0.50/SqFt.
Contact Mary Kay Hopkins to learn more or to make an appointment to view large maps and arrange for a site visit.