The combination of Area 4 and 8D South includes approx 1000 feet on Contraband Bayou! Boutique and other specialty shops, as well as food and beverage enterprises, will find this a compelling waterfront setting to attract customers.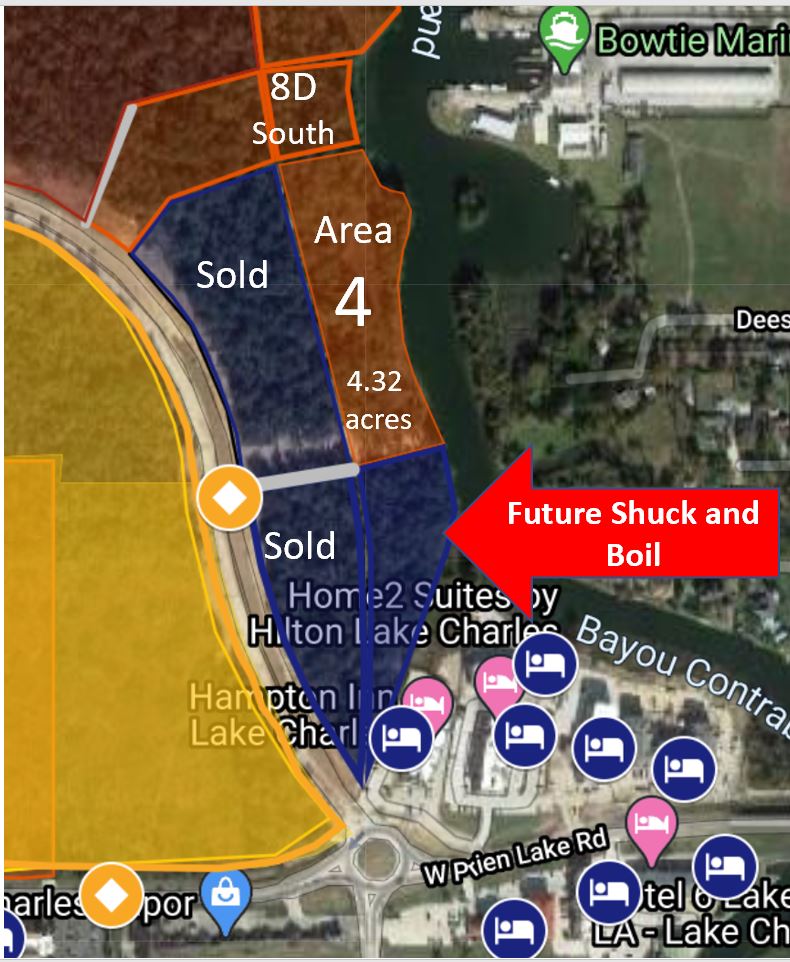 Some of those customers will come from nearby hotels. Others will come from the existing retail, restaurant, and medical hub along Neilson and W. Prien Lake Road.
Given the demand for waterfront restaurants in Lake Charles, Area 4 and 8D South is projected to join Shucks as a popular dining destination.
And, now that Contraband Parkway that connects W. Prien Lake to Nelson Road is completed, that customer base will be even closer!
If less property is needed, check out Area 4 or Area 4A or call Mary Kay Hopkins to discuss your waterfront needs.
As long as property sales are contiguous to land already closed, property dimensions can be adjusted.
Buyers are responsible for infrastructure, including the N/S road if purchasing less than Area 4.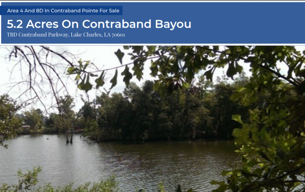 Click on the image to the left or click on this link to open a brochure about this parcel.
There is no requirement for a N/S road if purchasing all of Area 4 or Area 4 plus Area 8D-South.
The $2,265,120 price represents $10/SqFt for closings less than 120 days from the date of the purchase agreement. Add $0.50/SqFt if closed between 121 and 180 days.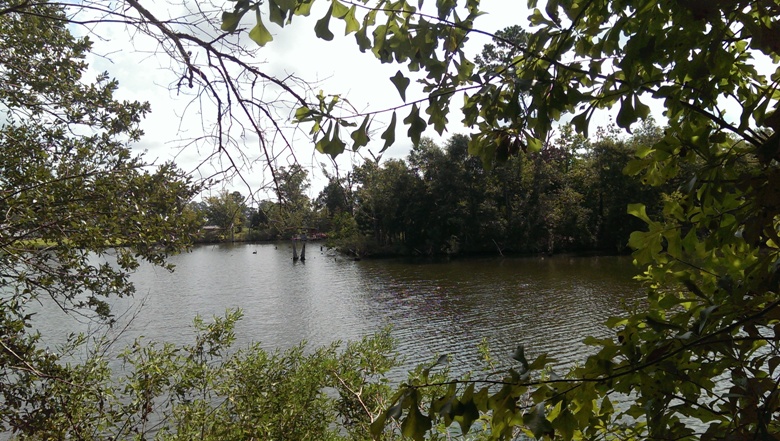 Buyers are responsible for installing infrastructure, including the N/S road, to city specifications for public dedication.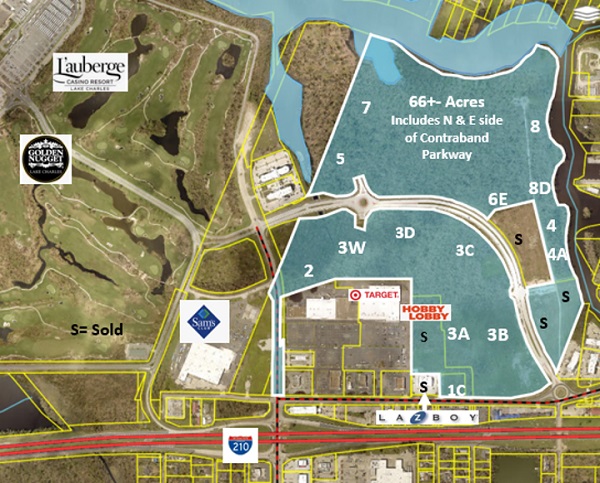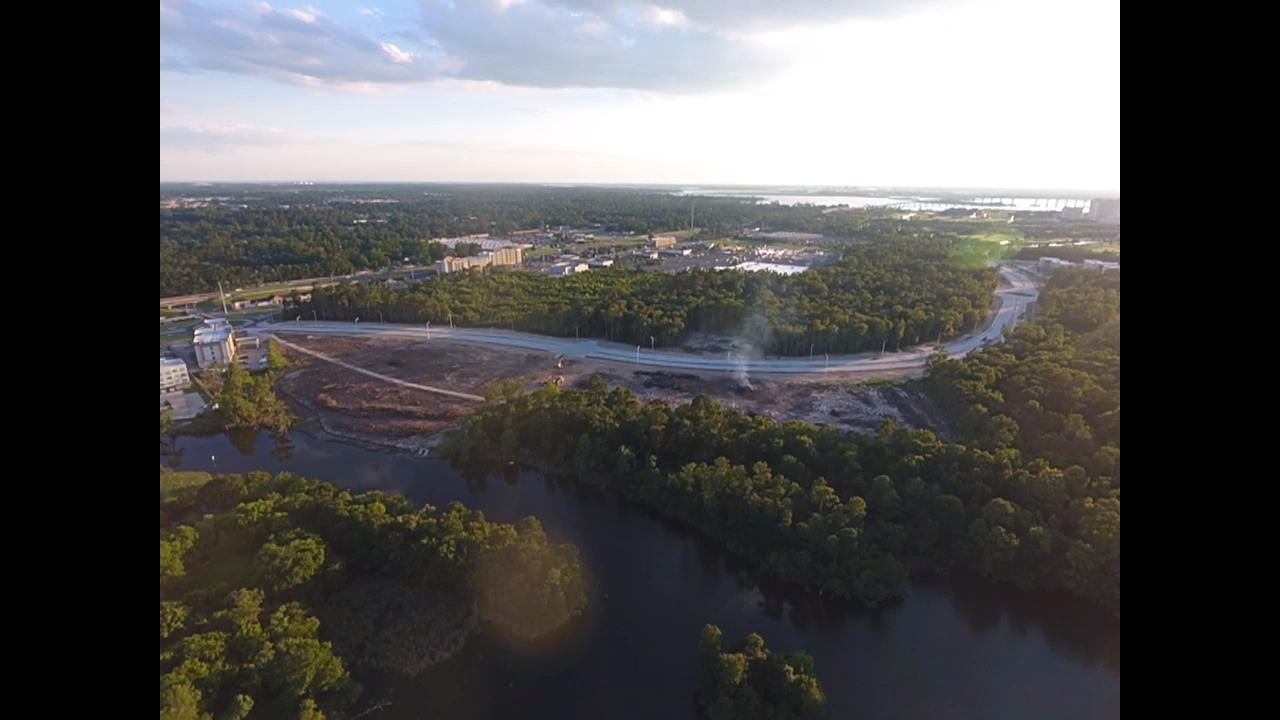 Area 4 offers approximately 4.32 acres with no requirement for a public road. Call listing agent MK Hopkins for details regarding the mutual benefits of cross access at the northern boundary of Area 4.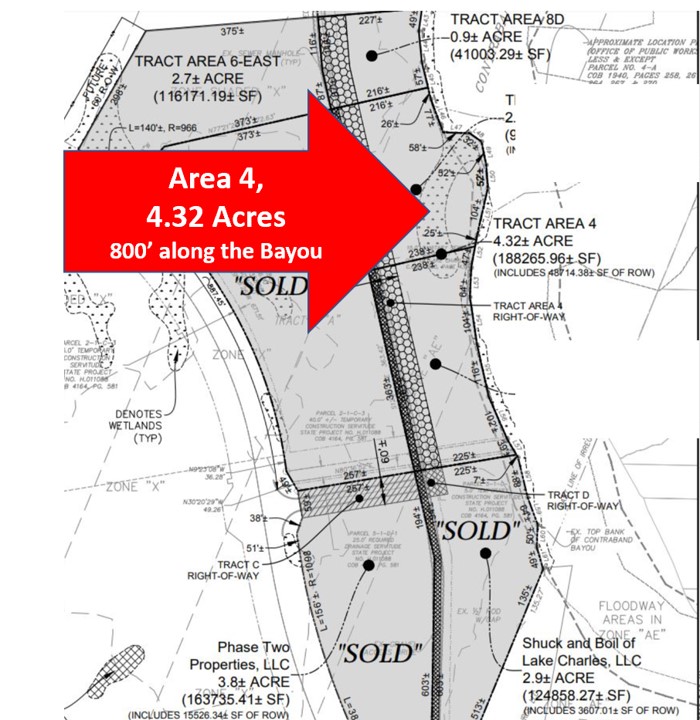 Smaller parcels are available within Area 4 as indicated in the drawing below. The separate purchase of 4A and 4B involves the Buyer installing a North/South road ona ROW provided by the seller.