This approximate three-acre offering features over 400 feet on the North side of Contraband Parkway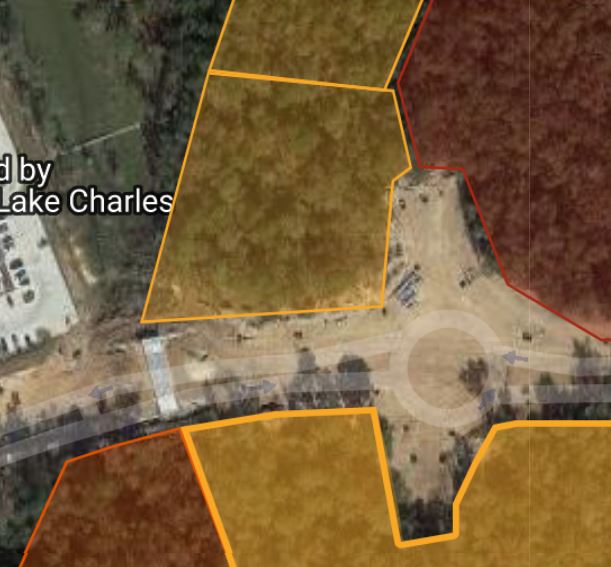 Like all of Contraband Pointe, this corner parcel is zoned Business which means that it can support a wide variety of uses, including a business and professional setting.
As listed here or combined with the property to the North (Area 7), this would make an ideal setting for an impressive condominium medical office complex combined with residential condominiums.
In keeping with city code and the goal of achieving a walkable community, buyers are responsible for sidewalks and roads. A ten-foot walking path has already been provided along the North side of Contraband Parkway!
This configuration is provided as a suggestion and subject to change as needed by a buyer. The owners are open to varying sizes and configurations.
The price quoted is for a 90-day closing. Add $.50/SqFt if the closing date is greater than 90-days. Dimensions/acreage are estimated.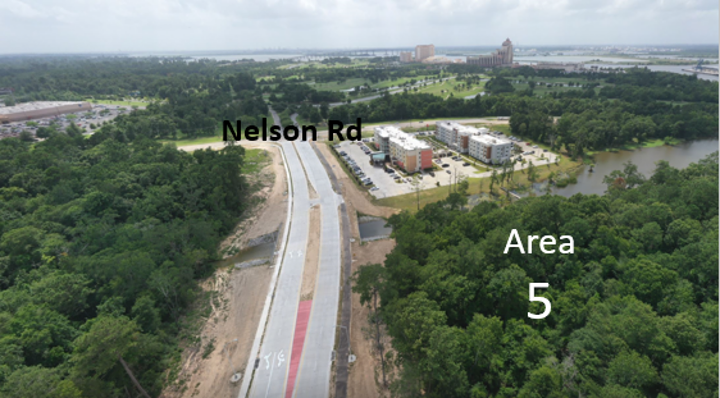 This is a photo of Contraband Parkway taken from near the Prien Lake Road/Contraband Parkway traffic circle.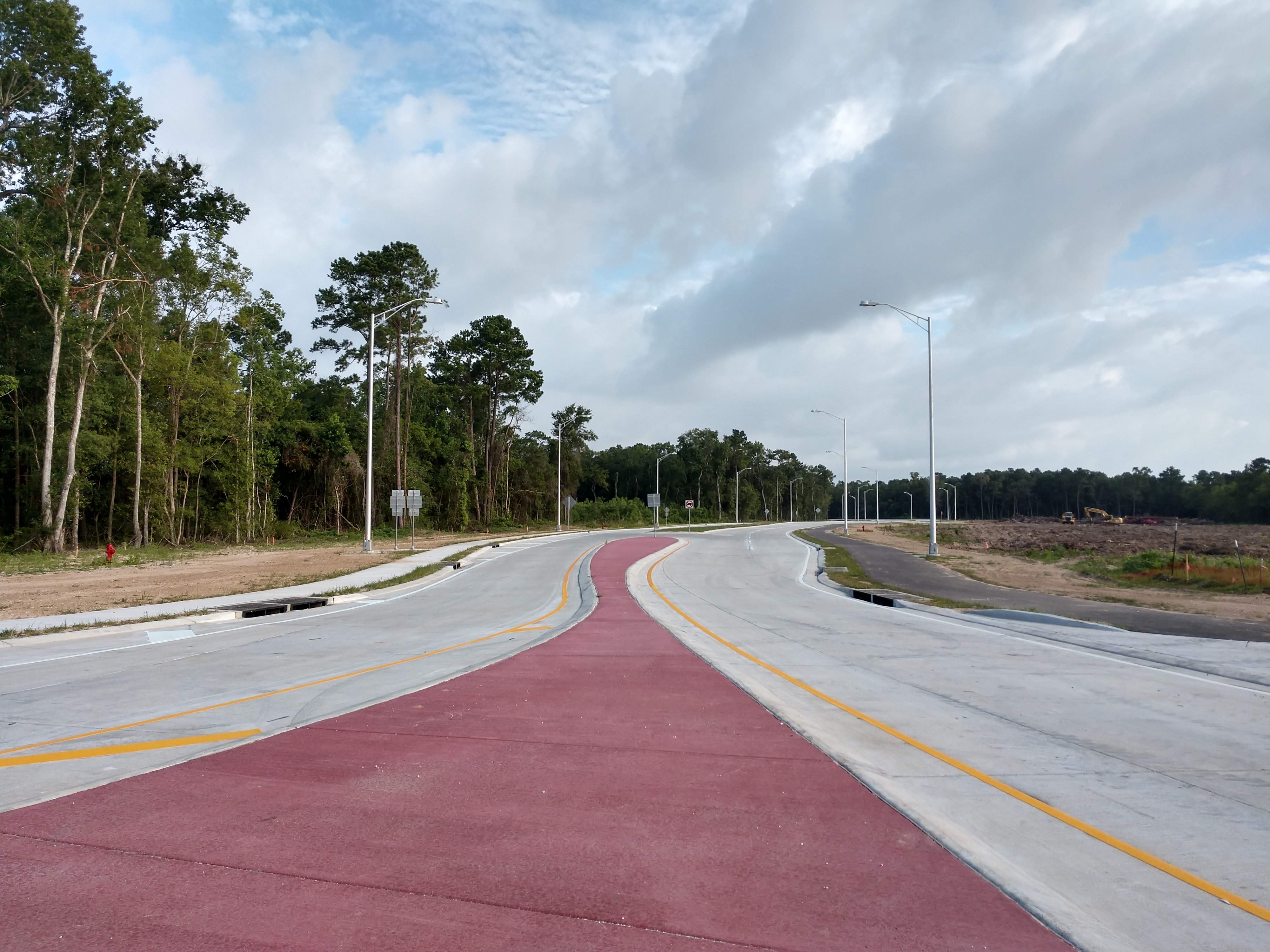 Click here for a Google map of the entire Contraband Pointe development.