Located East of Prien Plaza and Hobby Lobby (under construction with likely opening in late May), Area 3A and 3B offer 800 feet of frontage on W. Prien Lake Road and 922 feet along Contraband Parkway.

The price is based on the days to close from the date of the Purchase Agreement:
$9.50/SqFt ($6,207,300) if closed between 120 and 180 days

$9.00/SqFt if closed within 120 days
As indicated in the drawing below, this offering measures approximately 15 acres after the sale to the developers for Hobby Lobby, which is under construction. The developers will also complete the driving lane between this parcel and the outparcel as well as the entrance.

Click on the image on the left or this link for a custom brochure specific to this property.
If more property is needed, consider:
If less property is needed, consider: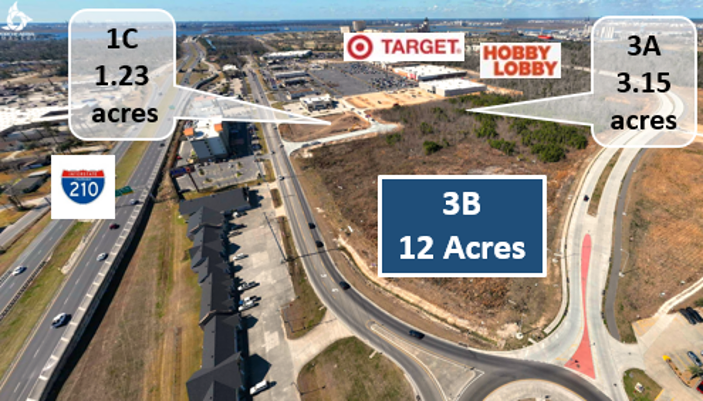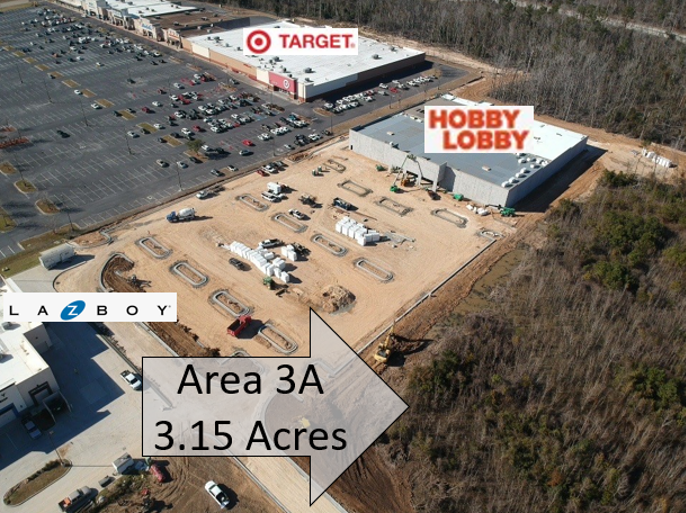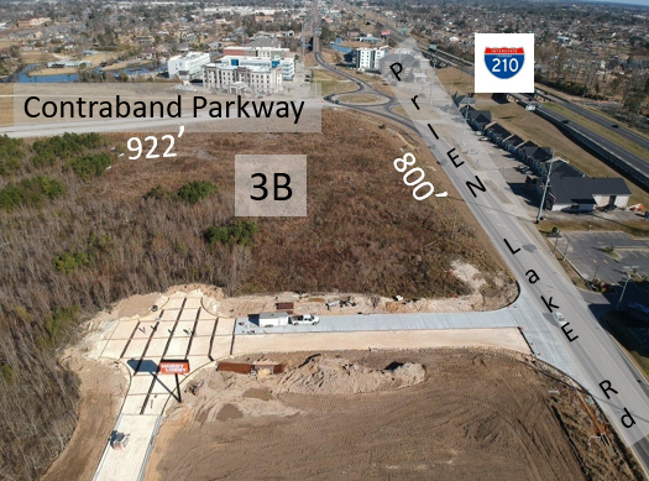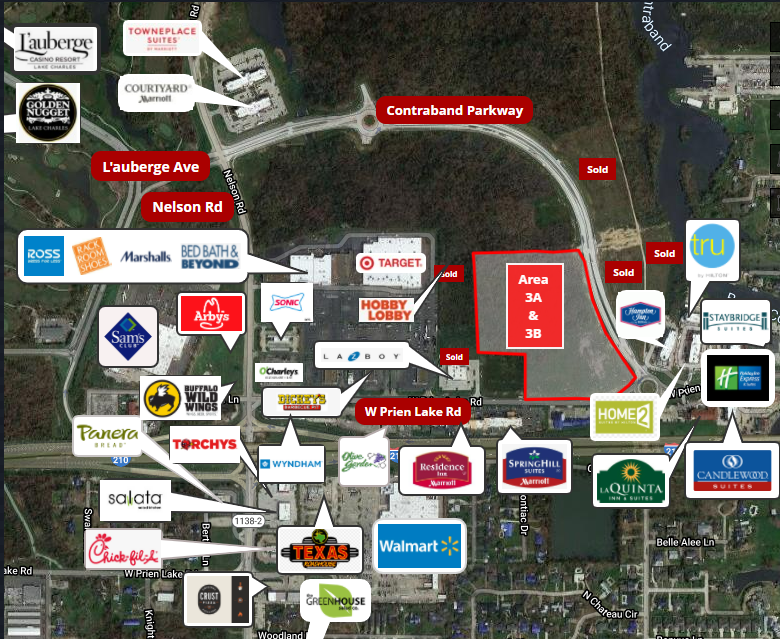 The image below demonstrates the proximity of Contraband Pointe to L'auberge and Golden Nugget Casinos and Golf Resorts It also identifies various parcels available.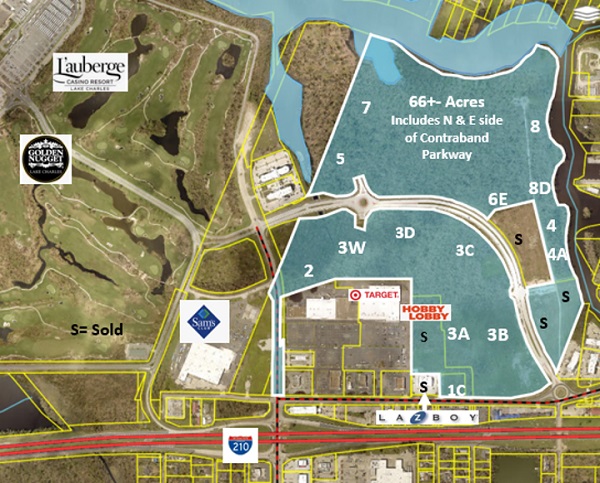 The entrance to Contraband Pointe off of West Prien Lake Road is under construction by the Hobby Lobby developers as is the construction of the new home for Hobby Lobby which will be located behind LA-Z-BOY and next to Target.
Buyers are responsible for infrastructure.